Available Packages
FACIAL FEATURE ENHANCEMENT™
(The Soft Look)
Emerald Coast Permanent Makeup's signature look.  Some clients have called it their "beach face".
Facial features are enhanced ever so slightly. Client can add conventional makeup on over their semi-permanent makeup for a bolder look.
This is a very natural looking procedure including:
Eyebrows  (Powder for a natural, airbrushed look or stroke in color)
Lash Line Enhancement or Mini Eyeliner
Ombre Lip Liner (Gradual blending so liner is not prominent )
Lip Tint (Very light. Looks like lip gloss.)
(The Bold Look)
This package was designed for a client who loves  heavier looking makeup. Wake up with your makeup on!
Tattoo or Hybrid Eyebrows (2 visits)
Regular Eyeliner with an add on- such as a mucosal, extra thick, a wedged cat tail, etc.
Lip Liner that shows
Darker Lip Color with 2 applications
Emerald Coast Permanent Makeup
Procedure Fees
Complimentary consultations are available by appointment only,
to preview portfolios and answer any questions.
Please call 850-226-7989
$50 Deposit for any Booking
Walk-ins Welcome. However, booking an appointment with a deposit will guarantee time with the technician.
*Service Menu*
FACIAL FEATURE ENHANCEMENT™   $799 to $999
Eyeliner:
Lash Line Enhancement Top or Bottom – $150
Mini Liner Top or Bottom- $200
Regular Liner Top – $250
(Extra large $300)
Upper or Lower Mucosal – $250
Eyebrows:
Stroke in color brow enhancement-
blending  ink with your natural hair pattern (No eyebrow mapping) – $199
Powder, Ombre or Tattoo Brows with eyebrow mapping – $299
Micro-Stroke Hairs blended with own hair – $250
Hybrid Brow – $399.
Lips:
Regular Liner with Lip Color (2 colors) – $350
Blended Liner + Lip Tint – $299
Lint Tint- $199
Regular or Blended Lip Liner- $199
Paramedical:
Areola Color or Nipple Brightening – $199 each
Color/ Shape Correction for any permanent makeup procedure – Starting at $150 TBD by Artist
Scar Camouflage & Tattoo Removal – Starting at $150 TBD by Artist
Hair Shading – Starting at $150. TBD by artist
Miscellaneous:
Beauty Mark $125
Freckles – $150 and up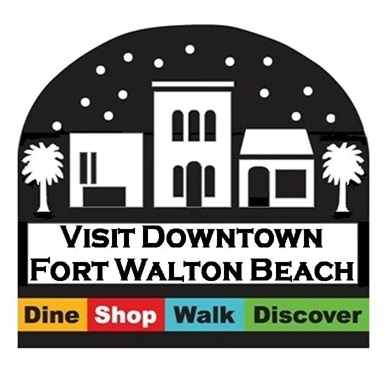 Please notify technician if using any coupons. Pricing may vary depending on number of procedures purchased. Prices subject to change without notice.
We provide the best permanent makeup procedures in Fort Walton Beach.